Buying Wholesale Elder Berry / Flower Ingredient Products
Midwest Elderberry Cooperative packs its inventory of frozen, destemmed and sanitized elderberries in 4 gallon food grade plastic pails holding 25 lb. We also seek out professional food and beverage processors/manufacturers to partner of specific elderberry and elderflower ingredient specification development. We currently have projects going for dried elderberries and elderflowers, elderberry puree, bulk elderberry juice, and dried elderberry powder. We would like to make an elderflower syrup, too. 
Fresh or frozen and dried  elderflowers must be ordered in advance of June and are usually priced at $20/lb. If you want to help with the harvest and transport, the price is discounted accordingly. The logistics are challenging, and the window of opportunity is limited for the flowers. More comments below the dried elderflower picture at the bottom of the page.
Classic Provisions currently distributes/sells MEC's 25 lb. four gallon food grade bucket of destemmed, sanitized and frozen raw elderberries for annual orders of 1000 lb. or less beginning at $136.00/25 lb. for a single bucket. They are open from Monday to Friday 8 am to 4 pm. Mostly they sell wholesale to stores and food/beverage processors, but consumers can pick up small orders at their warehouse directly by consumers wishing to buy at least one full bucket of frozen berries. These berries need to be fermented or heated for at least 4 minutes at 180 degrees F, or more, to neutralize the glycosides (proto-cyanides) that can cause pain or sickness in the digestive system. Different folks have different tolerances, but all are affected.
Phone: 763-544-2025.
Address: 171 Cheshire Lane North, Suite 600, Minneapolis, MN 55441-5439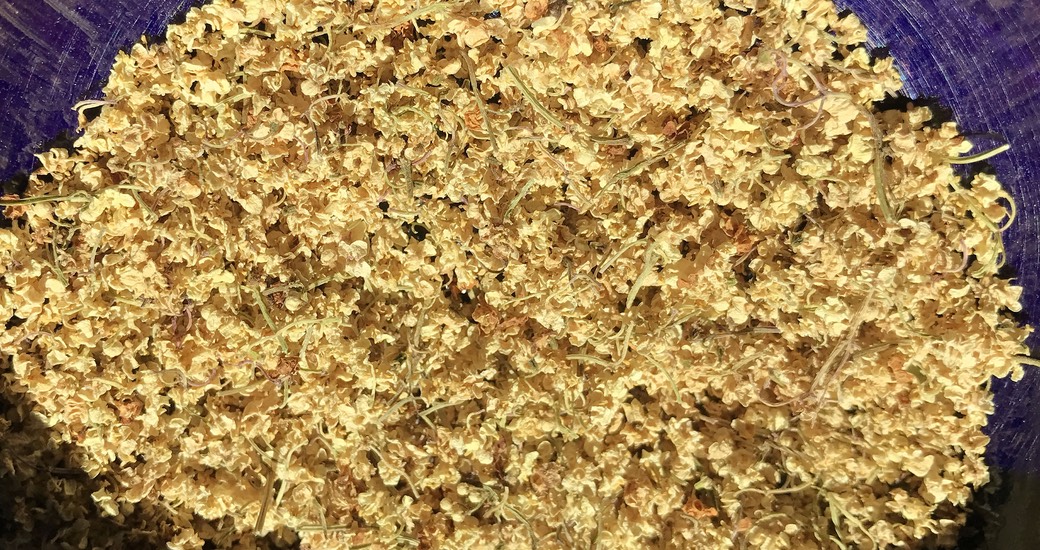 Beginning in June 2017, MEC will harvest and process several hundred pounds of dried elderflowers for bulk sale at $50/lb. We need advance orders/quantities and deposits to plan for and insure delivery for all elderflower ingredients: fresh elderflowers, frozen elderflowers, or dried elderflowers.